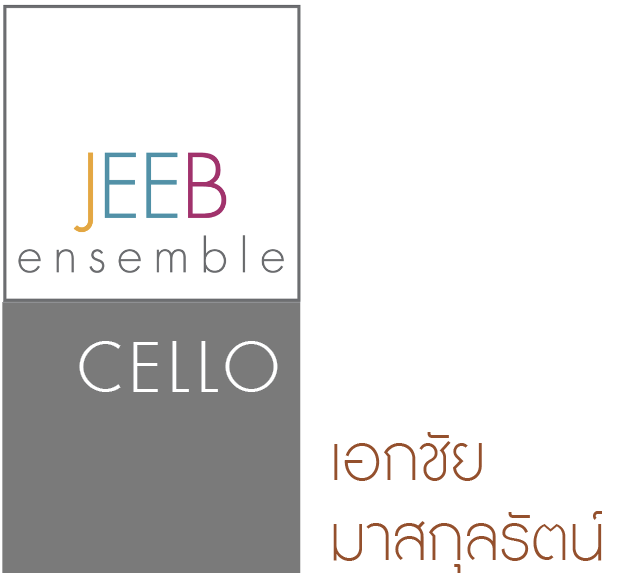 A promising young Thai cellist, Ekachai had his first cello lesson at the age of fifteen. From 2005 to 2010, he received a full-scholarship to study at the Yong Siew Toh Conservatory of Music, National University of Singapore under Li-wei Qin and at the Peabody Conservatory of The Johns Hopkins University. In the summer of 2012, he completed the Master of Arts in Spezialisierter Musikalischer Performance Solist at the Musik-Akademie Basel under Thomas Demenga.
He received the silver and gold medals from the Thai National Youth Music Competition IV (2000) and V (2001), the first prize in the Thailand Strings Competition and the first prize in the Yong Siew Toh Conservatory of Music Concerto Competition 2006/2007.and, November 2007.
Ekachai was regularly invited to perform the recital series in memory of H.R.H Princess Galyani Vadhana at the Phya Thai Palace, Bangkok. He appeared as a soloist with many orchestras such as; the Sinfonieorchester Basel, Tokyo City Philharmonic Orchestra, the Central Aichi Symphony Orchestra, Chamber Academy Basel, the Bangkok Symphony Orchestra, the Siam Philharmonic Orchestra, the Princess Galyani Vadhana Institute Orchestra, the Yong Siew Toh Conservatory Orchestra, etc.
Facebook JEEBensemble